QCamp 2023 was held from 5 – 9 June 2023
Check out what happened this year in the video below. We look forward to seeing you next year!



What is QCamp?
QCamp is a one-week summer school for curious and inquisitive minds who wish to explore and understand the physical laws that govern the world's smallest scales: quantum physics. The scope of QCamp is to provide vivid demonstrations of these laws, offer career advice, as well as to help students build a technical foundation for independent exploration of this world. QCamp is organised by the Centre for Quantum Technologies (CQT) at the National University of Singapore.
Who is it for?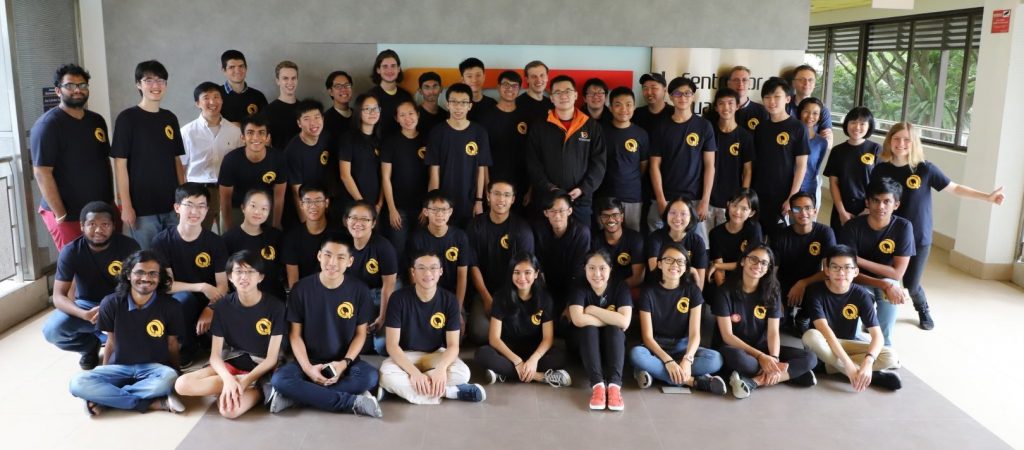 QCamp is suited for JC2 students and students from other institutions of similar age who hold a strong fascination for physics and natural sciences, and who wish to pursue their curiosity further. QCamp promotes diversity of motivations and backgrounds. Do you feel a sense of excitement about the prospect of spending a week learning just a little more about the imaginative concepts and technical details of our universe's inner workings together with like-minded students? Then QCamp is the right place for you!
What will we learn?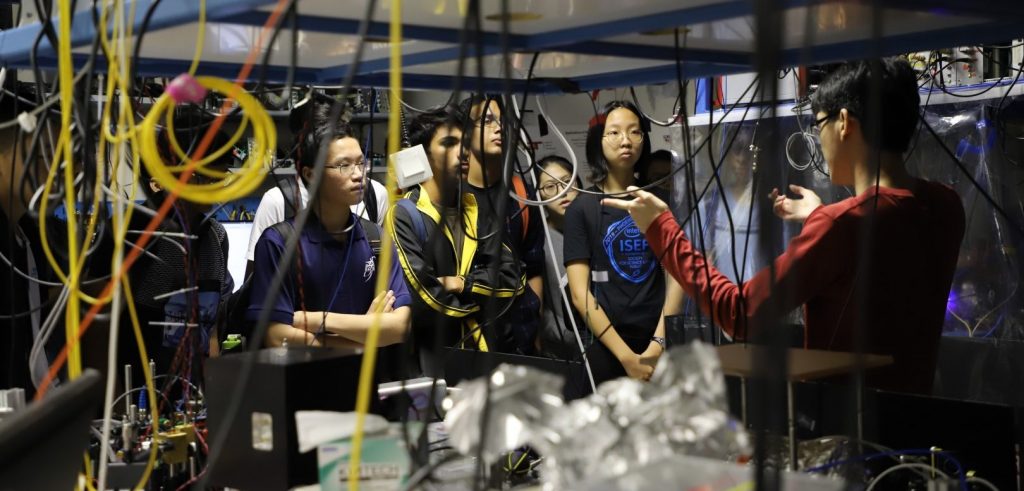 QCamp is composed of a variety of activities aiming to develop your intuition, technical skills and conceptual knowledge of quantum physics, to help you explore your individual questions and interests in the field, and to assist in navigating your future career opportunities. You can expect discussion circles, laboratory tours, experimental demonstrations, lectures and tutorials to illuminate this topic on an introductory level from a manifold of angles.
QCamp is FREE!
There is no cost for the workshops and the workshop materials. Participants will need to cover their own costs, such as transport and lunch, for attending any in-person sessions. If we can host students on the NUS campus, lunch will be taken at nearby eateries.
Worldwide, big companies companies such as Google, IBM and Microsoft are investing in research in quantum technologies. Locally, there are also a number of quantum technology start-ups. That means students training in quantum technologies today are entering a field that offers industry jobs as well as research opportunities. You can explore here where some alumni from the Centre for Quantum Technologies are working now. NUS has since 2019 offered to physics undergraduates a Specialisation in Quantum Technologies.
QCamp is mainly taught by research staff and doctoral students at CQT. The programme in past years has also included guest lecturers, industry talks and a field trip to A*STAR research facilities.
Centre for Quantum Technologies
National University of Singapore
Block S15, 3 Science Drive 2
Singapore 117543
A guide to find us can be found on the CQT website.
Contact us at qcamp@quantumlah.org if you have any questions